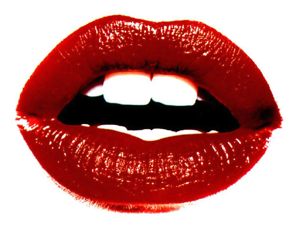 Laura Roberta Cutler, 44, was ordered held on $75,000 bail after being accused of biting off two-thirds of her ex-boyfriend's lower lip as they were kissing in bed. The woman has been charged with second-degree domestic-violence assault.
Deputies were called to a house in White Center, an unincorporated suburb south of Seattle, and found Thomas J. Brummel, 49, on the front porch, much of his lower lip missing and his face and neck covered in blood, King County sheriff's Detective Scott Tompkins wrote in a probable cause affidavit.
Brummel said he and Cutler kissed several times when, without provocation, she bit off his lip and spat it out, deputies said. Doctors at Highline Hospital were unable to reattach the lip and said the man will likely be permanently disfigured.
Brummel and Cutler live at the house with two other renters, all of whom are recovering from drug addiction and agreed to share a "clean and sober" home. Tompkins wrote that Cutler was clearly drunk when detectives arrived, and "her rage was evident and uncontrolled." Neither of the other residents witnessed the attack, Tompkins wrote.
"Had it not been for Brummel's yelling … 'She's a devil woman!' and running up and down the stairs, none would've known the altercation had taken place," he wrote.