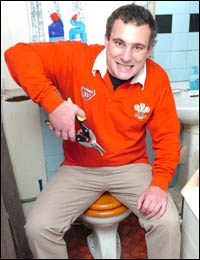 How surprised are you to hear that this was done by someone who was drunk at the time? Witnesses say that the man who cut off his own penis was "strongly under the influence of alcohol."
This idiot brought his dick to the hospital in a plastic bag, and in a three-and-a-half hour operation, had his organ stitched back on.
Doctors say that it will take four or five days to assess if the operation was successful, and then it would take about half a year to be sure that the man's penis was functioning properly.
I'm hoping the Darwin effect takes over and this moron is never able to reproduce and pass his fucking stupidity into the gene pool.