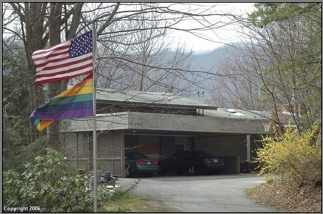 Okay, I'm not saying you're looking to have this done, but if you were going to lose your balls forever, is this the place you'd want it to happen?
I mean, seriously, wouldn't your nads feel a little more comfortable with the whole idea if they knew you were going to a real medical facility to get them separated from you forever?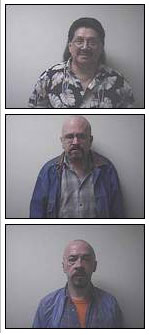 And again, I'm not saying you'd ever want to have your balls removed, but even if you did want them offed, are these the three guys you'd want to trust with removing them?
Hell, are these three guys you'd want doing any kind of medical procedure one you?
This is unbelievable. Check out this real true-life [tag]castration[/tag] story…
HaywoodCountyNews.com: Authorities shut down sadomasochistic dungeon
by Jon Ostendorff, staff writer/Citizen-Times
updated March 31, 2006 6:24 pm
WAYNESVILLE – At least six men traveled from across the nation and South America to have their genitals mutilated in what Haywood County authorities described as a sadomasochistic dungeon.
Three Haywood County men are now in jail on felony charges of castration without malice and practicing medicine without a license.
(click to read more…)