One of the subscribers to the Fetish-News email newsletter saw the pussy tattoo ideas we posted earlier and sent us these two tattoo ideas that we thought were funny and wanted to share with you.
The first one reminded us of that old saying, "Yeah, when monkeys fly out of my butt." You know what we mean, the kind of Butt Monkey that flies out of your butt right after you say that. (Like in the film "Bruce Almighty") Makes us wonder if that's what she was thinking when she got it.
The one below is definitely tattooed around a Simpsons fan's pussy. That one makes us wonder what Homer looks like with a close shave, because in this one he looks more like he needs one.
`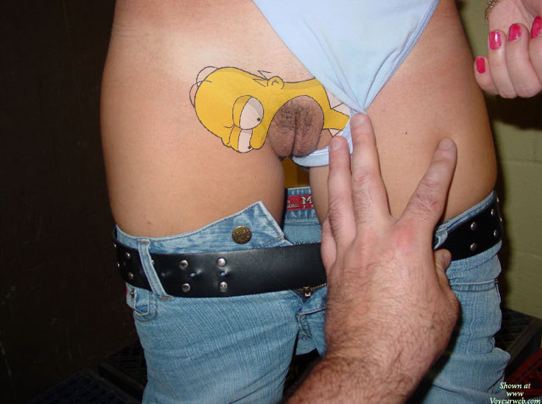 —
Click here for more Tattoo-related postings
—