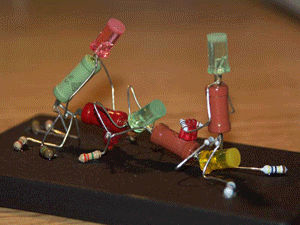 In response to the pics of California's governor having sex that we posted here earlier (just kidding), someone sent us these shots of some light emitting diodes and resistors coupling in various familiar ways.
If you'd like to see these six pics a bit larger, you can just click on the image to the left or click the 'read more' link below.
And if you have any pics of other strange items having sex, feel free to send them along.
Here are the larger pics of those kinky LEDs…