Okay, all you lovers of fresh, hot Krispy Kreme donuts, raise your hands! Yeah, that includes you if you know you can microwave them for 8 seconds to get them just right again. Check out the video below from an Atlanta area NBC news station, and see if you can make out what the words say on the graphic next to this lucky on-air talent's face.
Here's a still image so you can make out the words a bit better.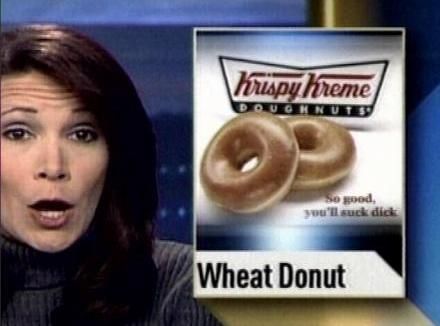 I don't know the story of how this one slipped through and got on the network news, but I thought I'd share it with you while it was fresh… you know, like the donuts.
Now, why don't you go feed someone a donut and see if you get a blowjob.