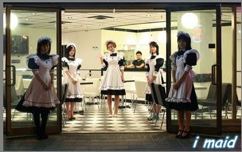 Well, at least in this one Toronto restaurant they are. The iMaid Cafe servers are all dressed in French maid outfits featuring black mini-skirts, long socks and white aprons.
This new Canadian eatery is designed after the cartoon-inspired restaurants which have been popular in Japan for some years now. The servers' costumes are ordered from Japan to keep things as authentic as possible.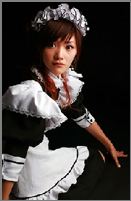 The restaurants in Japan, that this one is crafted to mimic, are devoted to costume play, which is referred to as [tag]cosplay[/tag]. In cosplay, people dress as characters from Japanese anime, tokusatsu, graphic manga novels, video games, as well as Japanese live action television shows, fantasy movies, or Japanese pop music bands. Cosplay can also refer to someone simply wearing a costume.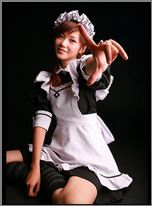 Owner Aaron Wang, 24, who opened the iMaid Cafe this summer, wanted to open a restaurant that would be different from other traditional Hong Kong and Chinese restaurants in Toronto, a cosmopolitan city where two million of the 4.6 million people are foreign born. The largest minority group is the Chinese population, which is 410,000.
Wang says he calls his girls maids not waitresses. He also makes sure to hire servers who are young and cute, with long hair and big eyes, and who smile a lot like the characters from the cartoons.
The iMaid Cafe serves a mix of Hong Kong, Taiwanese and Western food. You can find it in the Scarborough suburb about a 30 minute drive from Toronto's city centre.