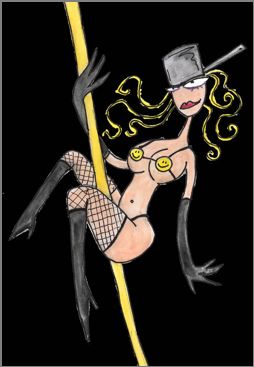 In an interesting turn, a court in Norway has ruled that stripping is considered an art, and therefore Norwegian [tag]strippers[/tag] don't have to pay the country's 25 percent value-added tax (VAT) on their earnings.
The owners of the Diamond Go Go Bar in Oslo had refused to pay the VAT as tax authorities demanded, and the local authority had taken the club to court over its refusal. Lawyers for the club's owners argued that the strip tease is an art form that requires skill and that striptease dancers were stage artists just like sword-swallowers and comedians and deserved the same respect and tax breaks as other creative artists and performers.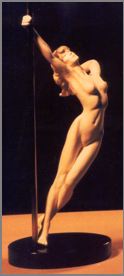 "Striptease, in the way it is practiced in this case, is a form of dance combined with acting," the court ruled, making a clear distinction between "banal and vulgar" striptease — in which there is physical contact between dancers and the audience — and artistic dance.
"It can hardly be questioned that striptease is entertainment," said the High Court verdict. "Most people would characterise striptease as an artistic activity."
The court also ordered Norway to pay the legal costs for the Go-Go Bar, estimated at $27,000.
Note to art lovers: the art shown here is from Jared von Hindman and Michiel Van der Somme (sculpture).