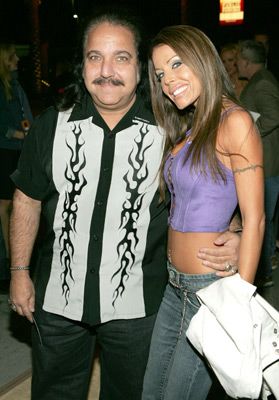 Personally, I've never been a believer that any of the "get a bigger cock" stuff really works. I never really looked closely at any of the products either, but last week's story about the [tag]ExtenZe[/tag] herbal penile enlargement pills surprised me anyway.
ExtenZe was made popular by porn star [tag]Ron Jeremy[/tag] (aka "the Hedgehog") on infomercials, in which he brought a parade of colleagues from the world of adult to hawk the pills. "Who better to talk about sexual things and other fun stuff than them," Jeremy said of some of the guests, which included porn stars Ruby and Scott Styles.
Well, last week's story says that not only is ExtenZe having to change their advertising and pay a $300K fine, they're also changing their formula to reduce higher-than-permitted levels of lead.
Yeah, you read that right. They have fucking lead in those pills! Seriously, these folks must have thought that the old saying "put some lead in your pencil" was all the formula they needed to produce a pill that would make your dick bigger and harder.
Hey Ron…get the fuck away from my dick with that poisonous toxic fucking metal.
Prosecutors say that more than 600 complaints were filed against the company nationwide with the Better Business Bureau. Typical problems include automatic charging of credit cards for unwanted shipments and problems getting refunds.
Hey ExtenZe… get the fuck away from my credit cards with your scammy, money-grubbing hands.
(Note: I know that Ron was just a hired spokesperson, but how many chances do you get to tell a world famous pornstar to get the fuck away from your dick?)